Ensuring a sustainable energy future.
Promoting technical innovation. Building knowledge and capacity.
Highly Qualified Personnel
OERA is an independent non-profit. Our leadership and expertise empower impactful energy research and sustainable resource and economic development in Nova Scotia.
Funding
We enable research initiatives by creating made-to-order teams of experts and maximizing funding.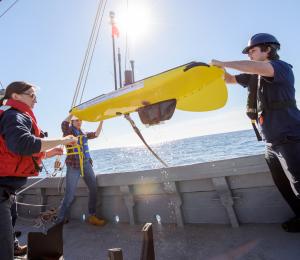 Research
We facilitate collaborative research and development into environmental and societal considerations related to renewable energy technologies, cleantech initiatives and geoscience.  
Upcoming
OERA Webinar Series
Dr. Georgia Pe-Piper, Saint Mary's University
OERA Webinar Series
Courtney Trowse, Community Collaboration Officer with Sustainable Oceans Applied Research (SOAR)
Shelley Lonergan, Chief Naturalist and Research Director with Brier Island Whale and Seabird Cruises
Request for Proposals
Call released May 12th, 2021
Applications due June 14th, 2021 5:00PM ADT