We share key research findings and create opportunities for researchers, industry representatives, students and government stakeholders to connect. Learn more here about how we're building relationships and broadening the reach of new ideas and information.
Webinars and Events
Our webinars and events provide opportunities to learn from leading thinkers and highlight recent and ongoing research into environmental and societal considerations related to renewable energy technologies, cleantech initiatives and geoscience.  Everyone is welcome to take part.  Please follow the links below to register.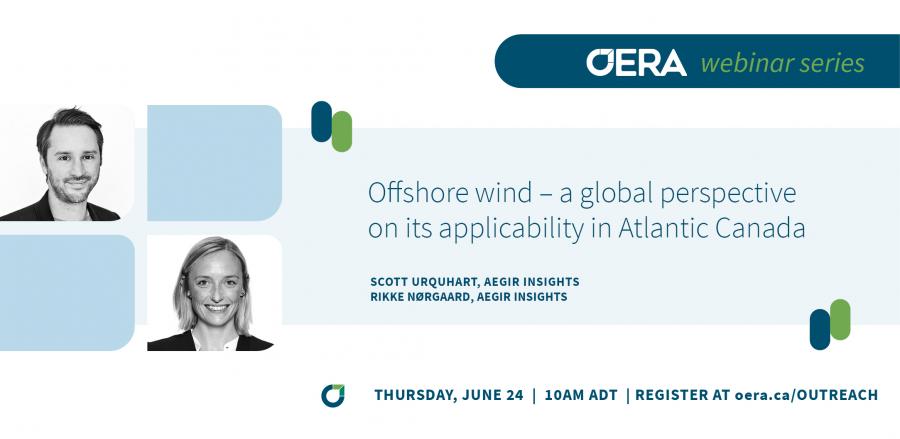 Next Up
OERA Webinar Series
Offshore wind – a global perspective on its applicability in Atlantic Canada
June 24, 2021 10:00am – 11:00am ADT
Scott Urquhart, CEO, Aegir Insights
Rikke Nørgaard, Managing Director, Strategy and Research, Aegir Insights
Join us for a webinar on offshore wind in Atlantic Canada. Aegir Insights will discuss the enabling conditions required to attract offshore wind investment to a new market.
Image layout (if applicable)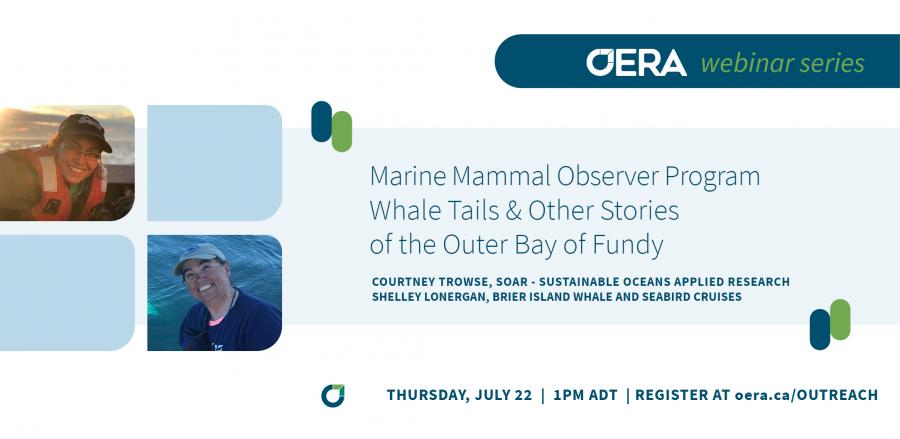 OERA Webinar Series
Marine Mammal Observer Program: Whale Tails & Other Stories of the Outer Bay of Fundy
July 22, 2021 1:00pm – 2:00pm ADT
Courtney Trowse, Community Collaboration Officer with Sustainable Oceans Applied Research (SOAR) Shelley Lonergan, Chief Naturalist and Research Director with Brier Island Whale and Seabird Cruises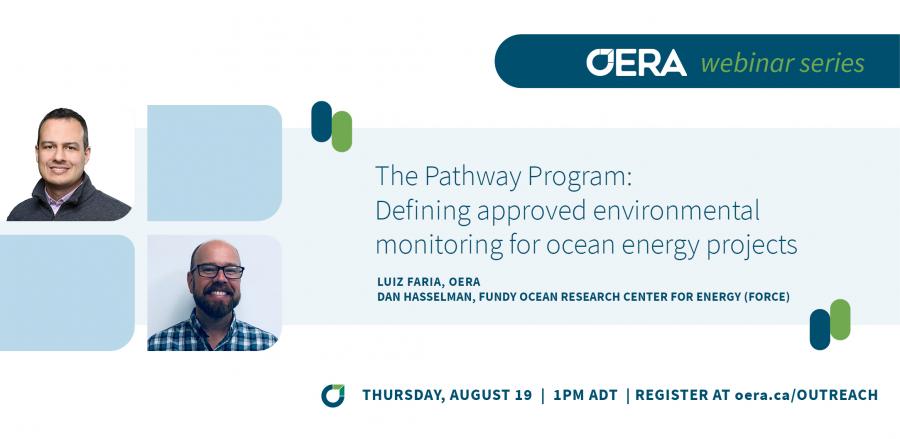 OERA Webinar Series
The Pathway Program: Defining approved environmental monitoring for ocean energy projects
August 19, 2021 1:00pm – 2:00pm ADT
Luiz Faria, OERA and Dan Hasselman, Fundy Ocean Research Center for Energy (FORCE)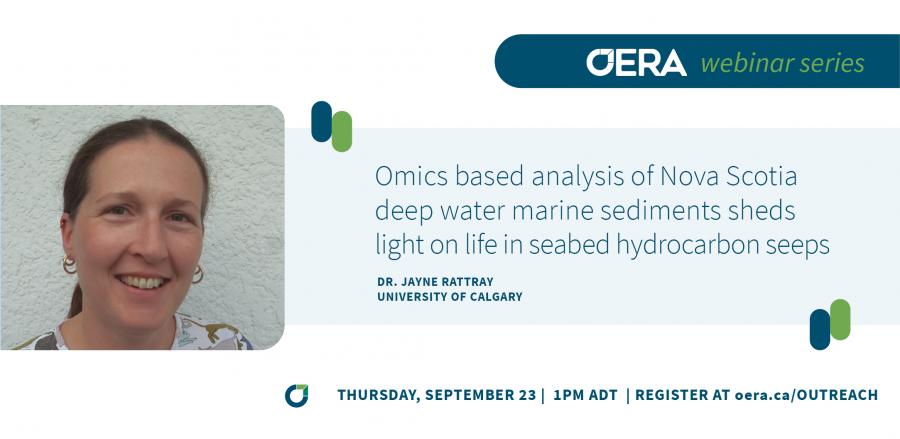 OERA Webinar Series
Omics based analysis of Nova Scotia deep water marine sediments sheds light on life in seabed hydrocarbon seeps
September 23, 2021 1:00pm – 2:00pm ADT
Dr. Jayne E. Rattray, Research Associate, Geomicrobiology Group, University of Calgary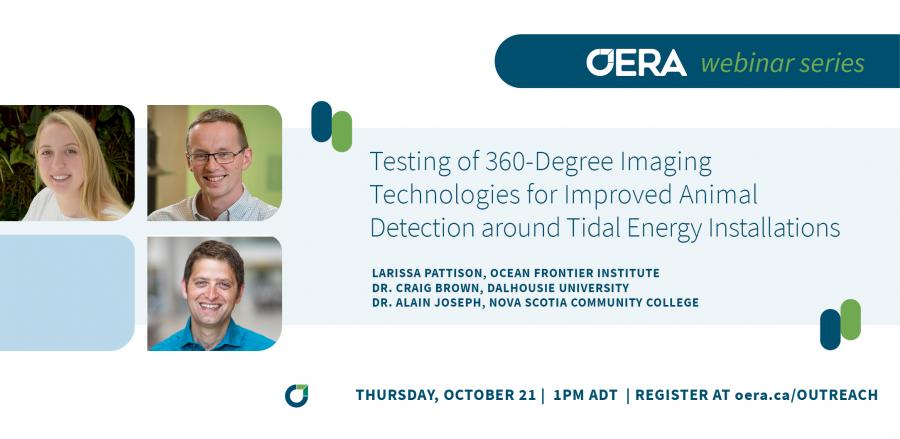 OERA Webinar Series
Testing of 360-Degree Imaging Technologies for Improved Animal Detection around Tidal Energy Installations
October 21, 2021 1:00pm – 2:00pm ADT
Larissa Pattison, Ocean Frontier Institute Dr. Craig Brown, Dalhousie University Dr. Alain Joseph, Applied Research, Nova Scotia Community Collge
Image layout (if applicable)