We share key research findings and create opportunities for researchers, industry representatives, students and government stakeholders to connect. Learn more here about how we're building relationships and broadening the reach of new ideas and information.
Webinars and Events
Our webinars and events provide opportunities to learn from leading thinkers and highlight recent and ongoing research into environmental and societal considerations related to renewable energy technologies, cleantech initiatives and geoscience.  Everyone is welcome to take part.  Please follow the links below to register.
Next Up
OERA Webinar Series
The use of titania polymorphs as indicators of hydrocarbon migration in sedimentary basins
May 20, 2021 1:00pm – 2:00pm ADT
Dr. Georgia Pe-Piper, Saint Mary's University
The main goal of this project is to determine if diagenetic titania polymorphs can be used as a tool in tracking hydrocarbon migration in sedimentary basins. Titania (TiO2) occurs as three main polymorphs.
Image layout (if applicable)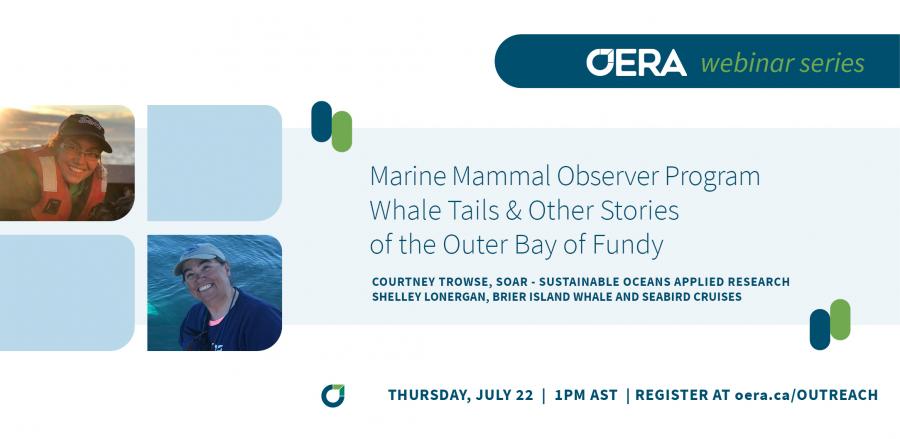 OERA Webinar Series
Marine Mammal Observer Program: Whale Tails & Other Stories of the Outer Bay of Fundy
July 22, 2021 1:00pm – 2:00pm ADT
Courtney Trowse, Community Collaboration Officer with Sustainable Oceans Applied Research (SOAR) Shelley Lonergan, Chief Naturalist and Research Director with Brier Island Whale and Seabird Cruises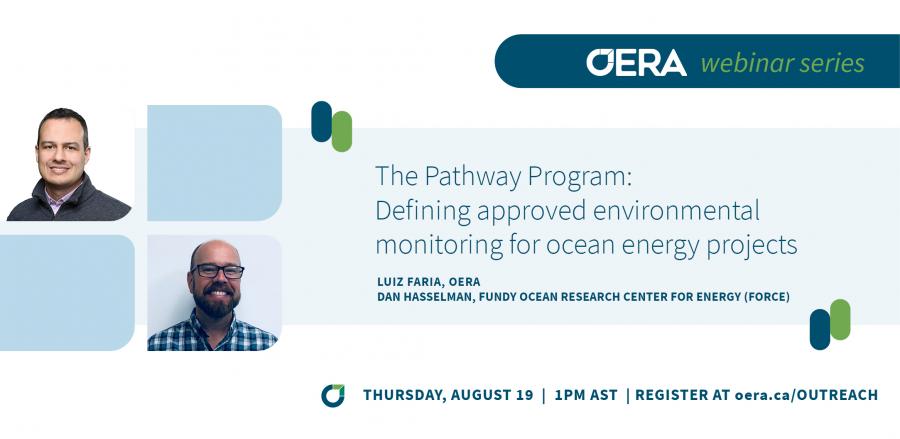 OERA Webinar Series
The Pathway Program: Defining approved environmental monitoring for ocean energy projects
August 19, 2021 1:00pm – 2:00pm ADT
Luiz Faria, OERA and Dan Hasselman, Fundy Ocean Research Center for Energy (FORCE)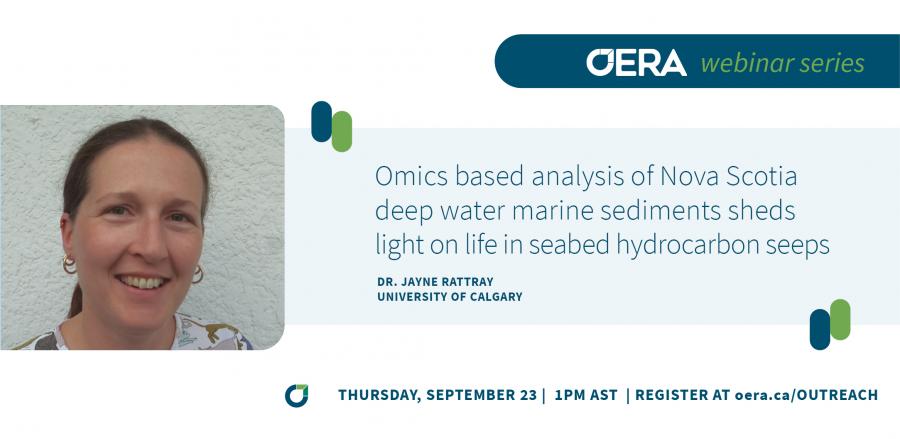 OERA Webinar Series
Omics based analysis of Nova Scotia deep water marine sediments sheds light on life in seabed hydrocarbon seeps
September 23, 2021 1:00pm – 2:00pm ADT
Dr. Jayne E. Rattray, Research Associate, Geomicrobiology Group, University of Calgary
Image layout (if applicable)