We aim to share key research findings and create opportunities for researchers, industry representatives, students and government stakeholders to connect.
Webinar Series
Our webinar series highlights recent and ongoing petroleum and renewable energy research. Everyone is welcome to attend our live webinars. Please follow the links below to register.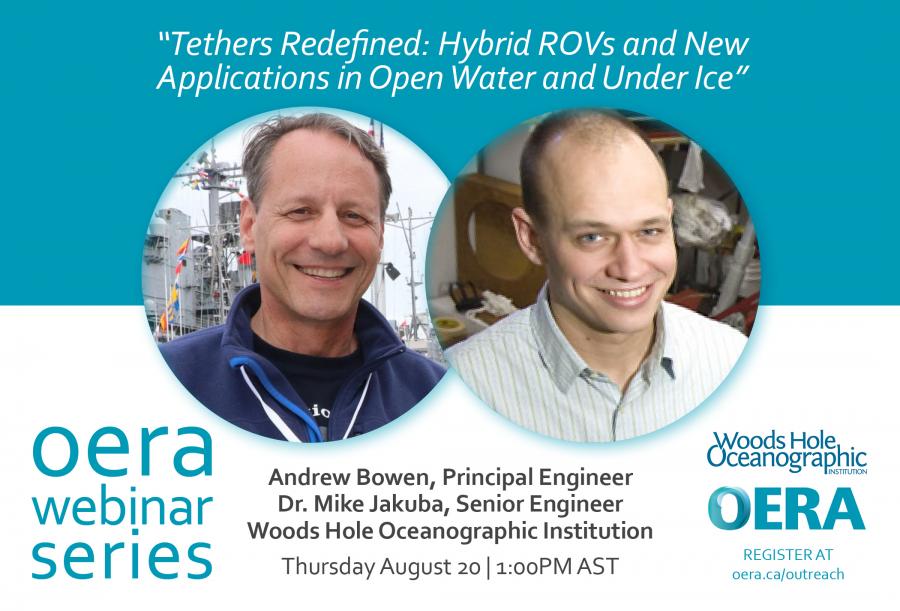 Next Up
OERA Webinar Series
Tethers Redefined: Hybrid ROVs and New Applications in Open Water and Under Ice
August 20, 2020 1:00pm – 2:00pm ADT
Andrew Bowen, Principal Engineer & Dr. Mike Jakuba, Senior Engineer, Woods Hole Oceanographic Institution
Both tethered (ROV) and untethered (AUV) systems have proven to be highly valuable tools for a range of application undersea.
Image layout (if applicable)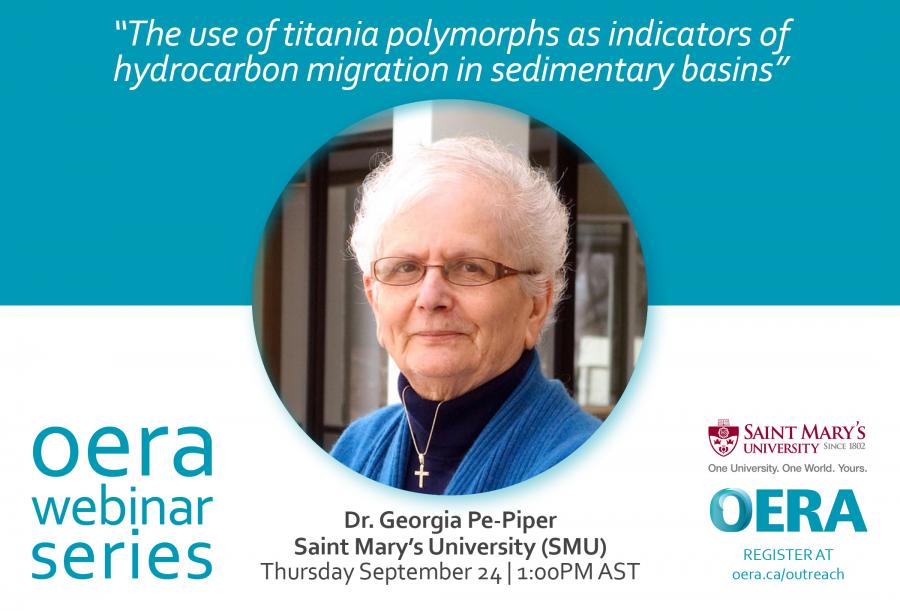 OERA Webinar Series
The use of titania polymorphs as indicators of hydrocarbon migration in sedimentary basins
September 24, 2020 1:00pm – 2:00pm ADT
Dr. Georgia Pe-Piper, Saint Mary's University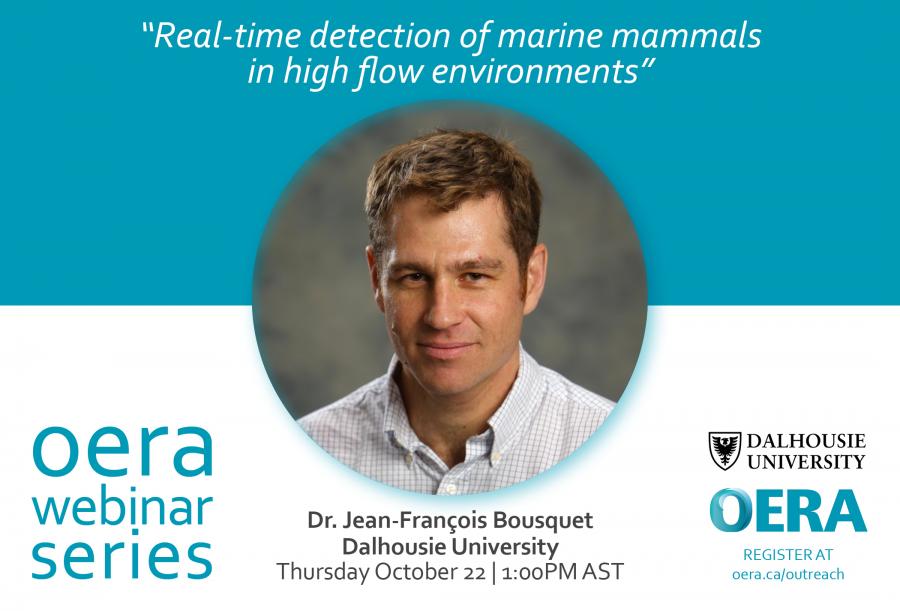 OERA Webinar Series
Real-time detection of marine mammals in high flow environments
October 22, 2020 1:00pm – 2:00pm ADT
Dr. Jean-François Bousquet, Dalhousie University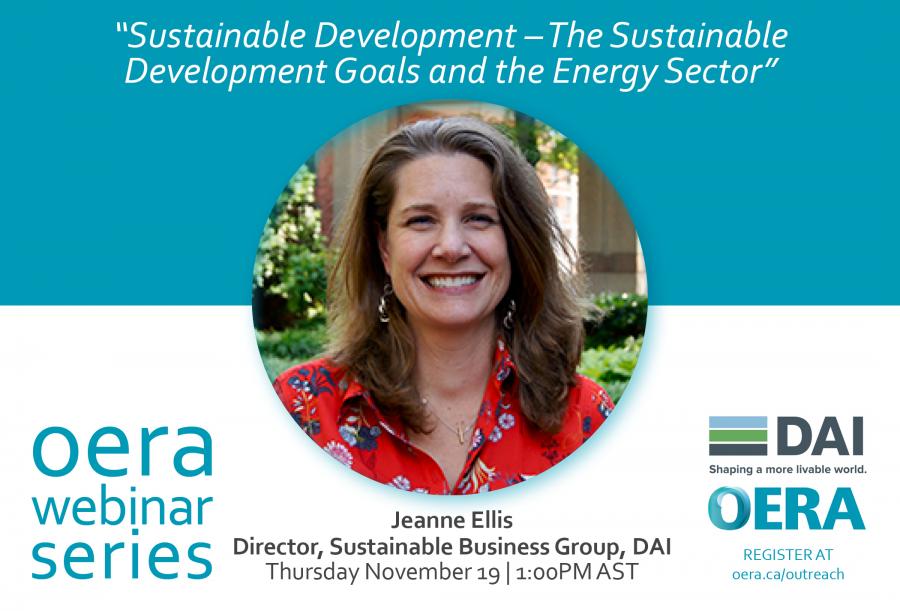 OERA Webinar Series
Sustainable Development – The Sustainable Development Goals and the Energy Sector
November 19, 2020 1:00pm – 2:00pm AST
Jeanne Ellis, Director, Sustainable Business Group, DAI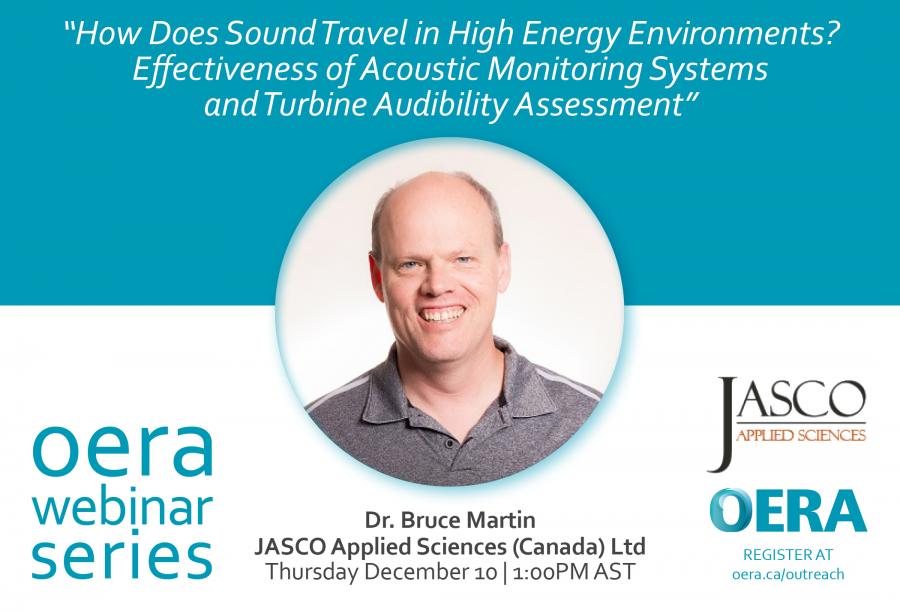 OERA Webinar Series
How Does Sound Travel in High Energy Environments? Effectiveness of Acoustic Monitoring Systems and Turbine Audibility Assessment
December 10, 2020 1:00pm – 2:00pm AST
Dr. Bruce Martin, JASCO Applied Sciences (Canada) Ltd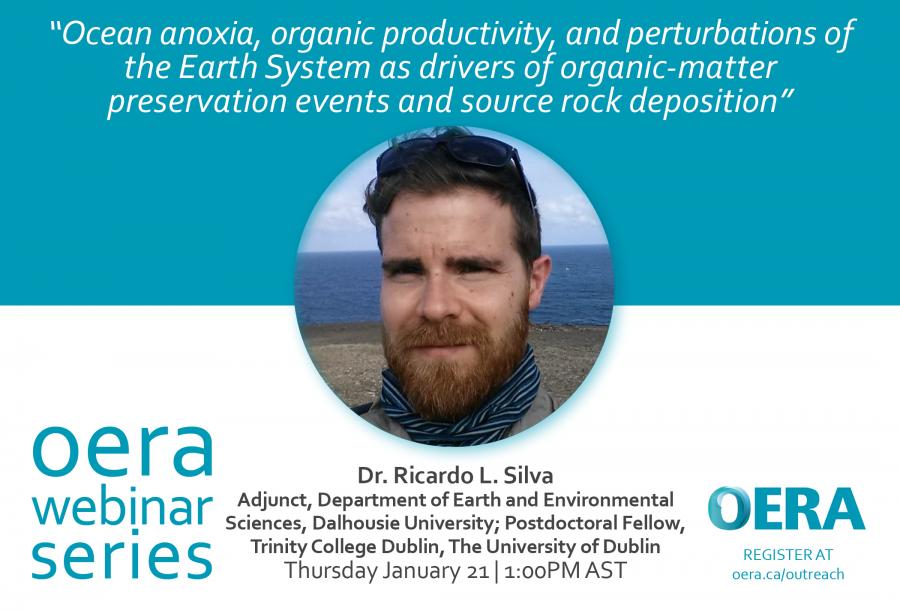 OERA Webinar Series
Ocean anoxia, organic productivity, and perturbations of the Earth System as drivers of organic-matter preservation events and source rock deposition
January 21, 2021 1:00pm – 2:00pm AST
Dr. Ricardo L. Silva Adjunct, Department of Earth and Environmental Sciences, Dalhousie University, NS, Canada Postdoctoral Fellow, Trinity College Dublin, The University of Dublin, Ireland
Image layout (if applicable)