We share key research findings and create opportunities for researchers, industry representatives, students and government stakeholders to connect. Learn more here about how we're building relationships and broadening the reach of new ideas and information.
Webinars and Events
Our webinars and events provide opportunities to learn from leading thinkers and highlight recent and ongoing research into environmental and societal considerations related to renewable energy technologies, cleantech initiatives and geoscience.  Everyone is welcome to take part.  Please follow the links below to register.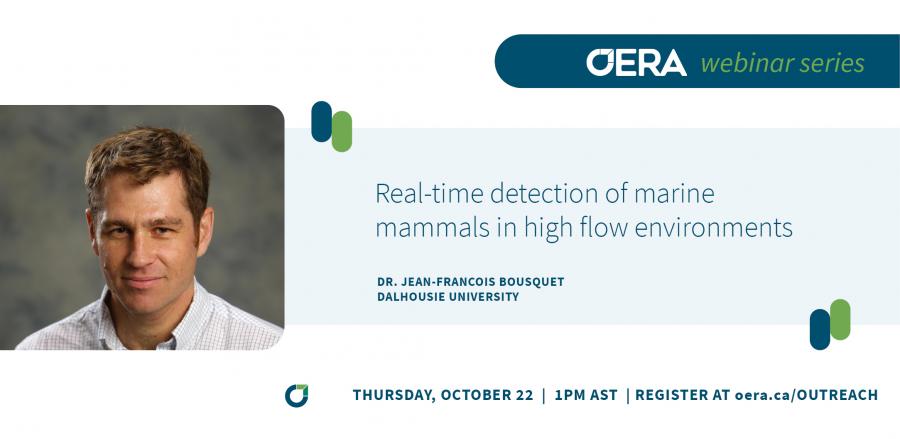 Next Up
OERA Webinar Series
Real-time detection of marine mammals in high flow environments
October 22, 2020 1:00pm – 2:00pm ADT
Dr. Jean-François Bousquet, Dalhousie University
This talk will focus on the development of a remote sensing node to detect the presence of marine mammals in tidal environments.
Image layout (if applicable)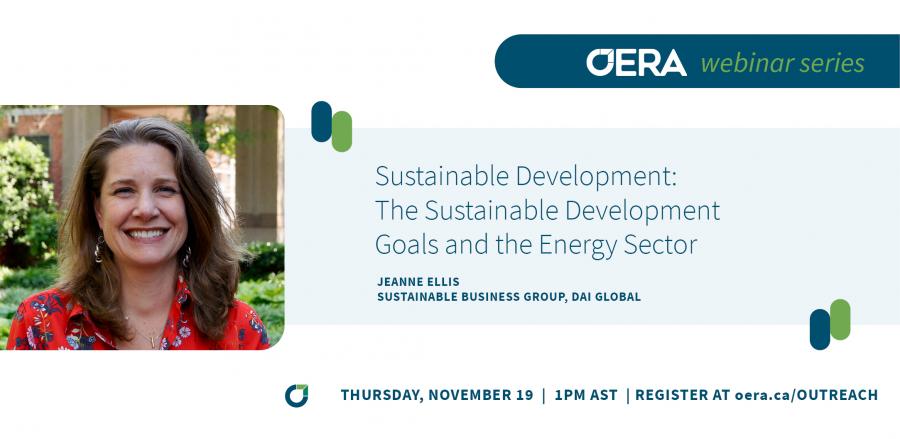 OERA Webinar Series
Sustainable Development – The Sustainable Development Goals and the Energy Sector
November 19, 2020 1:00pm – 2:00pm AST
Jeanne Ellis, Director, Sustainable Business Group, DAI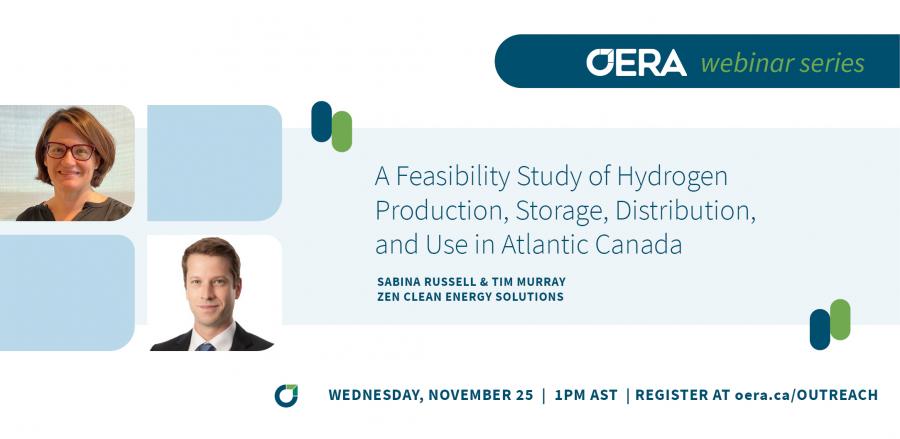 OERA Webinar Series
A Feasibility Study of Hydrogen Production, Storage, Distribution, and Use in Atlantic Canada
November 25, 2020 1:00pm – 2:00pm AST
Sabina Russell, B.A.Sc., P.Eng – Principal, Zen Clean Energy Solutions,  Tim Murray, M. Sc., E.I.T. – Project Engineer, Zen Clean Energy Solutions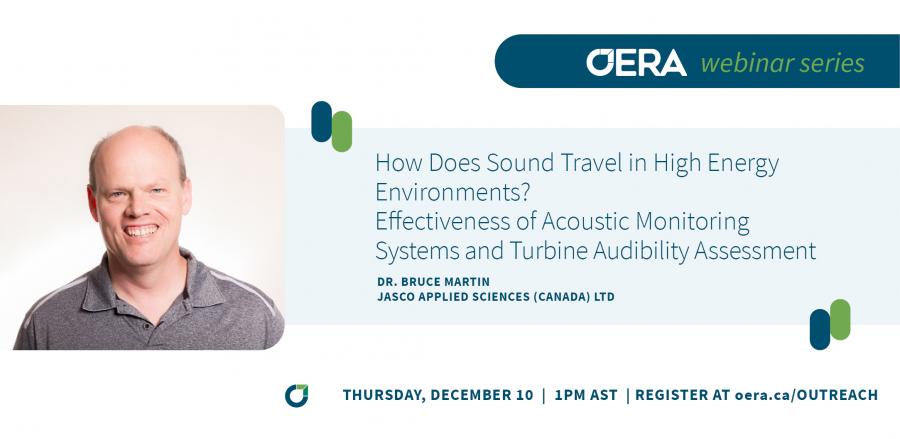 OERA Webinar Series
How Does Sound Travel in High Energy Environments? Effectiveness of Acoustic Monitoring Systems and Turbine Audibility Assessment
December 10, 2020 1:00pm – 2:00pm AST
Dr. Bruce Martin, JASCO Applied Sciences (Canada) Ltd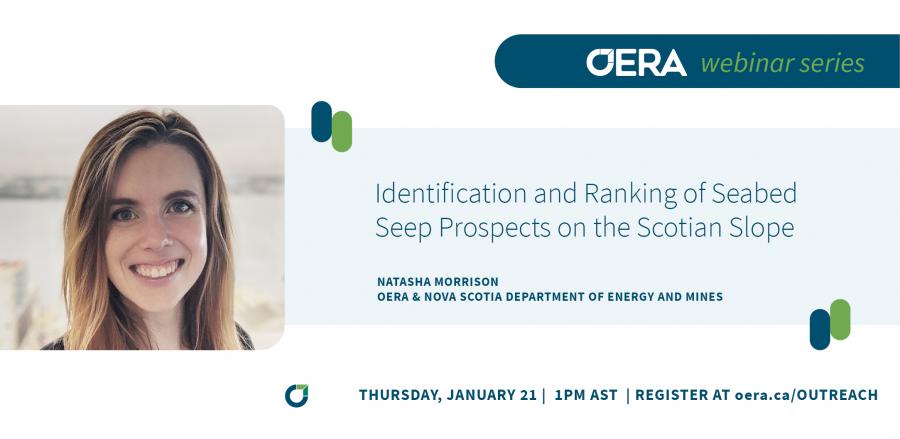 OERA Webinar Series
Identification and Ranking of Seabed Seep Prospects on the Scotian Slope
January 21, 2021 1:00pm – 2:00pm AST
Natasha Morrison, OERA & Nova Scotia Department of Energy and Mines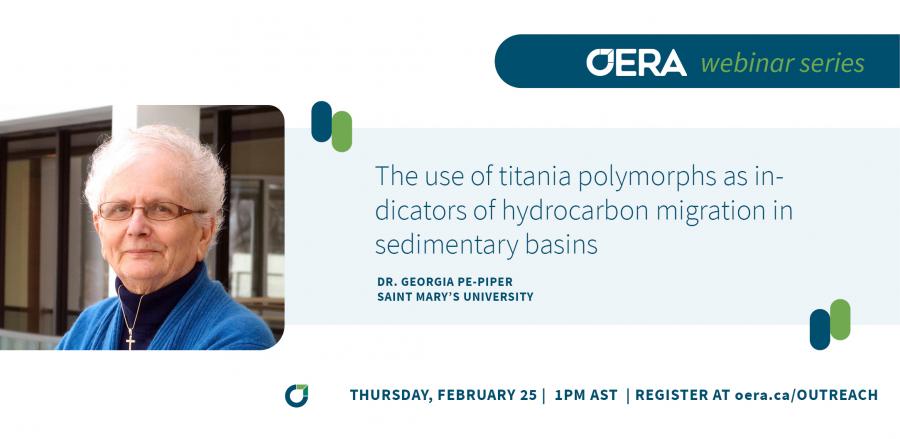 OERA Webinar Series
The use of titania polymorphs as indicators of hydrocarbon migration in sedimentary basins
February 25, 2021 1:00pm – 2:00pm AST
Dr. Georgia Pe-Piper, Saint Mary's University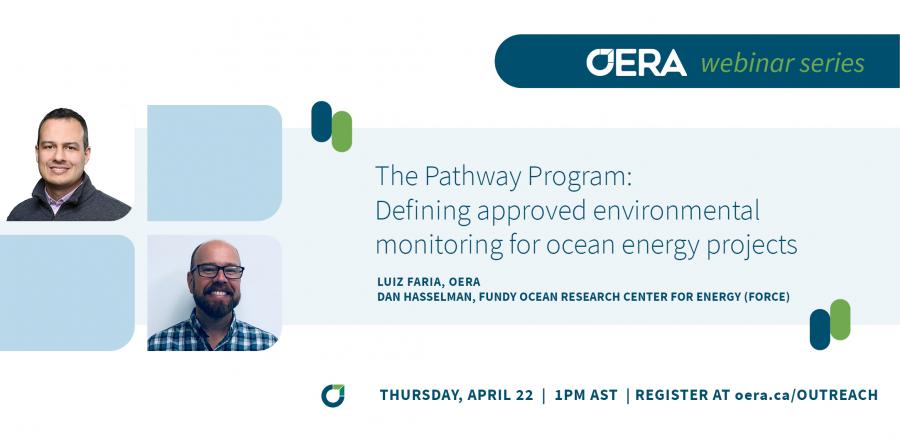 OERA Webinar Series
The Pathway Program: Defining approved environmental monitoring for ocean energy projects
April 22, 2021 1:00pm – 2:00pm ADT
Luiz Faria, OERA and Dan Hasselman, Fundy Ocean Research Center for Energy (FORCE)
Image layout (if applicable)