We aim to share key research findings and create opportunities for researchers, industry representatives, students and government stakeholders to connect.
Webinar Series
Our webinar series highlights recent and ongoing petroleum and renewable energy research. Everyone is welcome to attend our live webinars. Please follow the links below to register.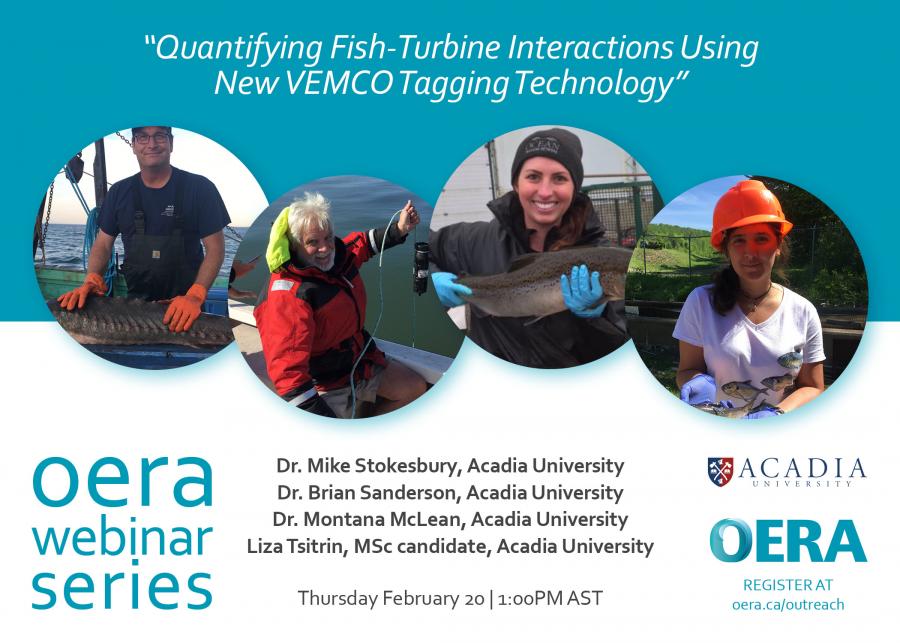 Next Up
OERA Webinar Series
Quantifying Fish-Turbine Interactions Using New VEMCO Tagging Technology
February 20, 2020 1:00pm – 2:00pm AST
Dr. Mike Stokesbury, Dr. Brian Sanderson, Dr. Montana McLean, Liza Tsitrin MSc candidate; Acadia University
The lack of credible scientific data on the potential effects of instream tidal power is delaying the decision-making process on a technology that shows promise for reducing carbon emissions, and for which Canada could become a global leader in the production of infrastructure.
Image layout (if applicable)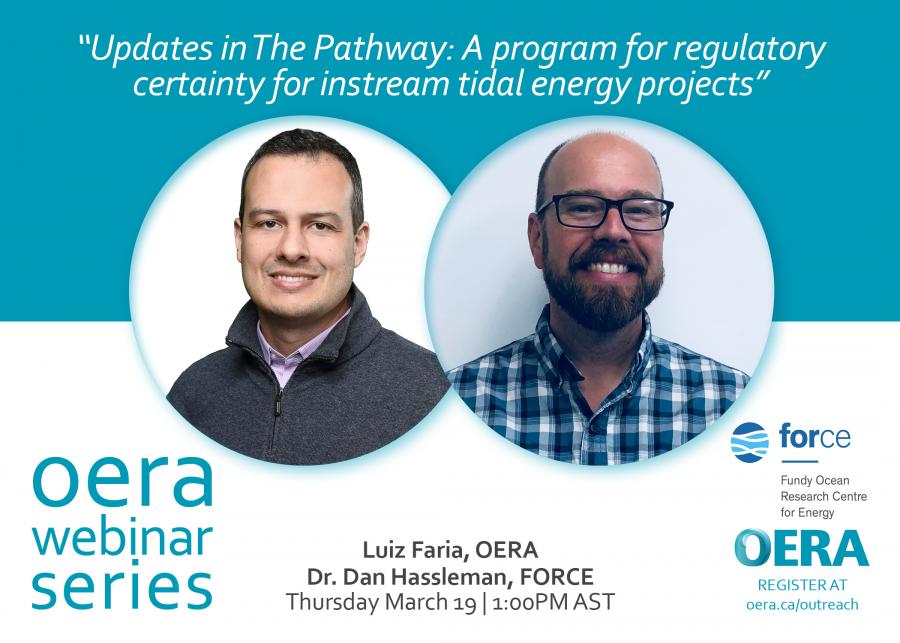 OERA Webinar Series
Updates in The Pathway: A program for regulatory certainty for instream tidal energy projects
March 19, 2020 1:00pm – 2:00pm ADT
Luiz Faria, Project Manager, OERA; Dr. Dan Hassleman, Science Director, Fundy Ocean Research Center for Energy (FORCE)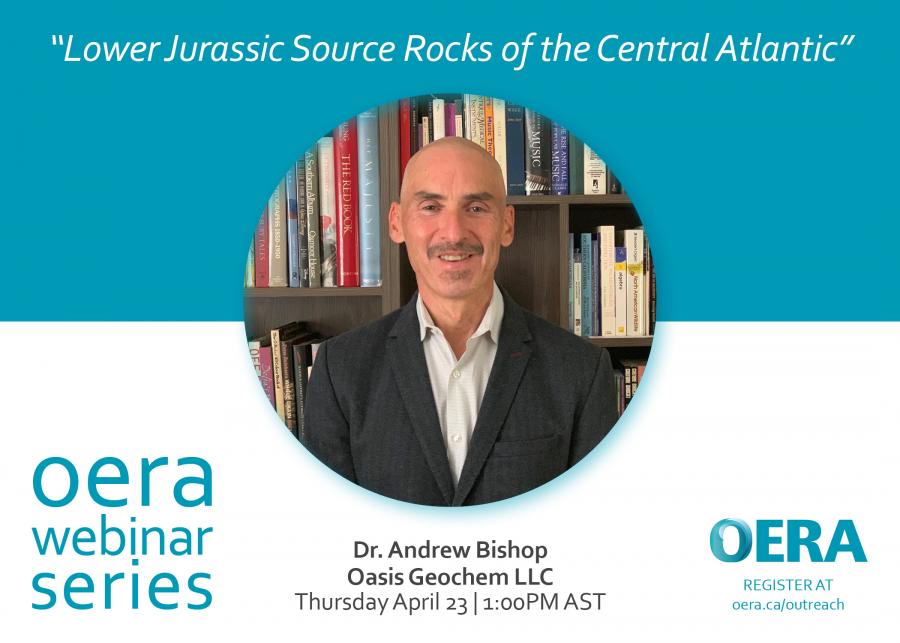 OERA Webinar Series
Lower Jurassic Source Rocks of the Central Atlantic
April 23, 2020 1:00pm – 2:00pm ADT
Dr. Andrew Bishop, Oasis Geochem LLC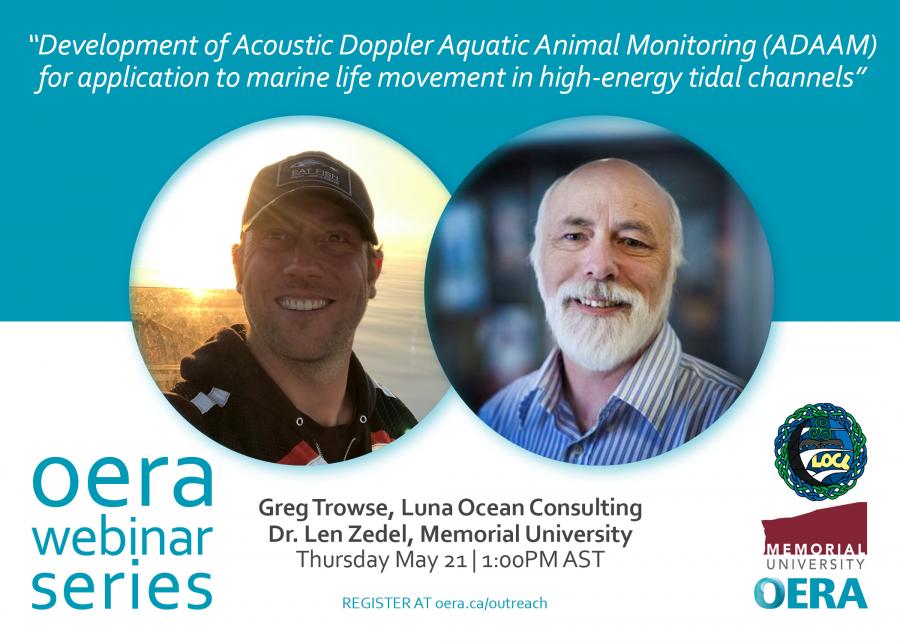 OERA Webinar Series
Development of Acoustic Doppler Aquatic Animal Monitoring (ADAAM) for application to marine life movement in high-energy tidal channels
May 21, 2020 1:00pm – 2:00pm ADT
Greg Trowse, Luna Ocean Consulting Ltd.; Dr. Len Zedel, Memorial University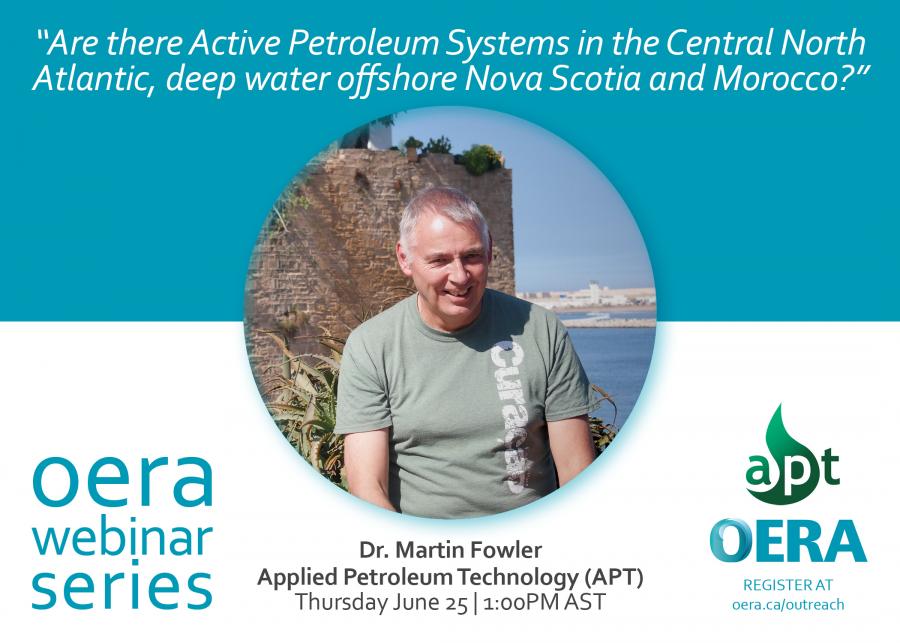 OERA Webinar Series
Are there Active Petroleum Systems in the Central North Atlantic, deep water offshore Nova Scotia and Morocco?
June 25, 2020 1:00pm – 2:00pm ADT
Dr. Martin Fowler, Applied Petroleum Technology (APT)
Image layout (if applicable)