We aim to share key research findings and create opportunities for researchers, industry representatives, students and government stakeholders to connect.
Webinar Series
Our webinar series highlights recent and ongoing petroleum and renewable energy research. Everyone is welcome to attend our live webinars. Please follow the links below to register.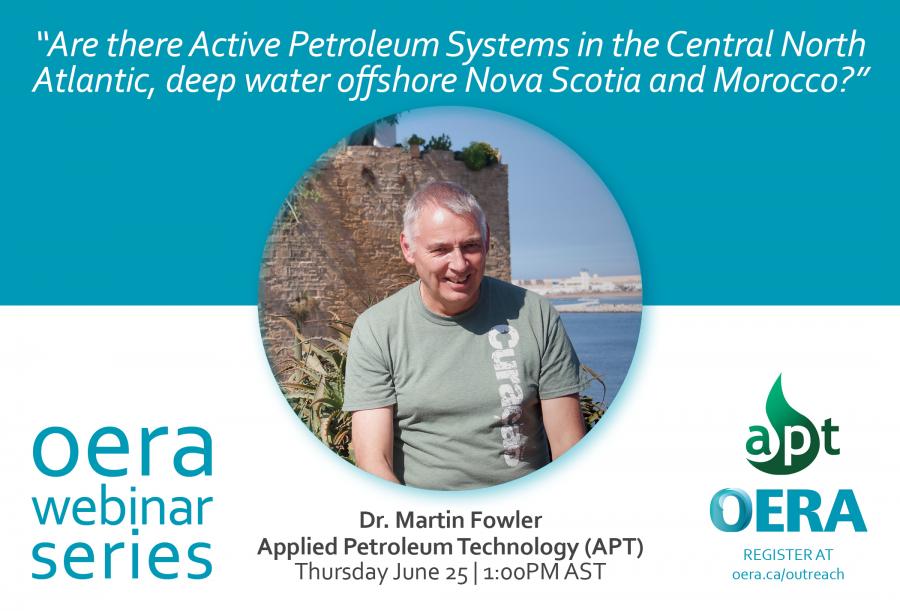 Next Up
OERA Webinar Series
Are there Active Petroleum Systems in the Central North Atlantic, deep water offshore Nova Scotia and Morocco?
June 25, 2020 1:00pm – 2:00pm ADT
Dr. Martin Fowler, Applied Petroleum Technology (APT)
To date, there have only been minor petroleum discoveries in the deep water central Atlantic between the conjugate margins of Nova Scotia and Morocco.
Image layout (if applicable)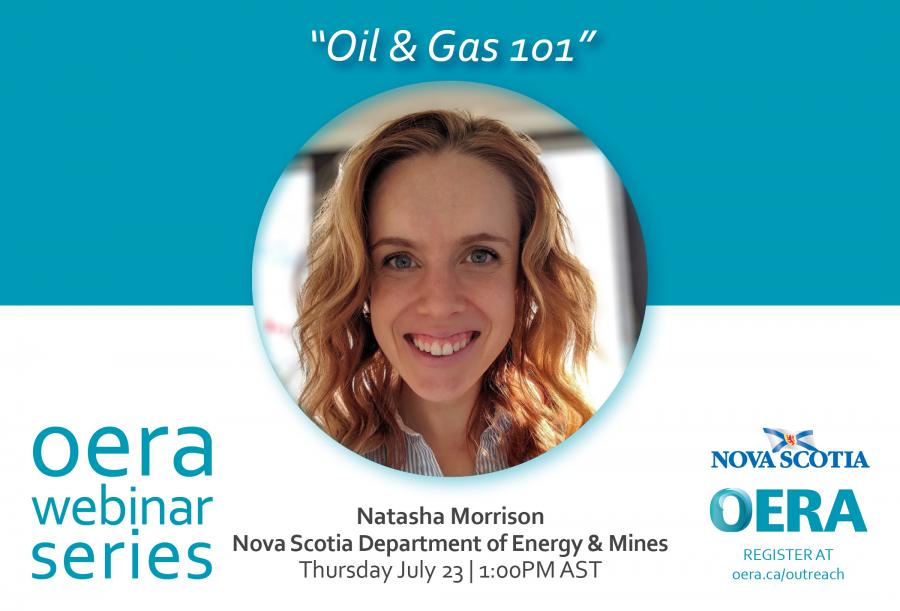 OERA Webinar Series
Oil & Gas 101
July 23, 2020 1:00pm – 2:00pm ADT
Natasha Morrison, Nova Scotia Department of Energy & Mines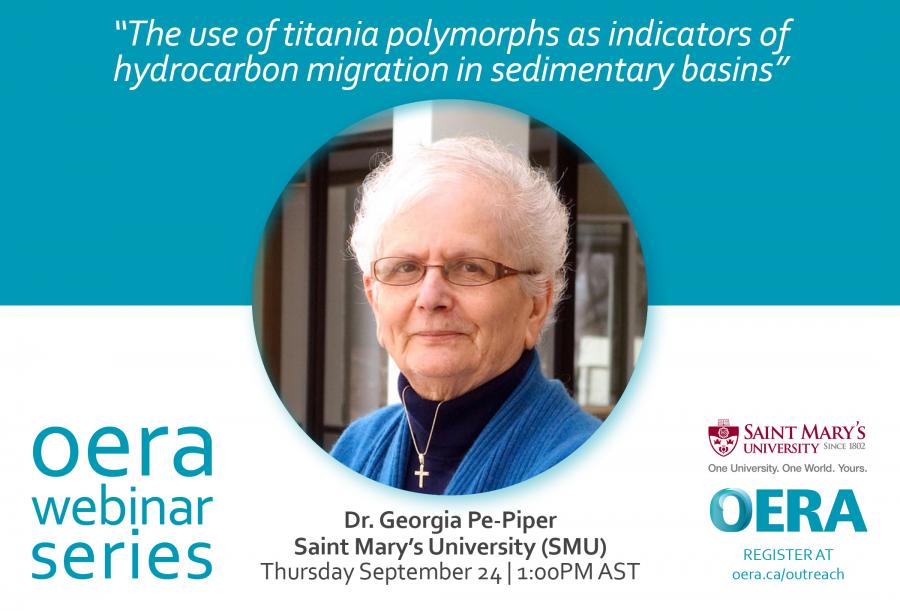 OERA Webinar Series
The use of titania polymorphs as indicators of hydrocarbon migration in sedimentary basins
September 24, 2020 1:00pm – 2:00pm ADT
Dr. Georgia Pe-Piper, Saint Mary's University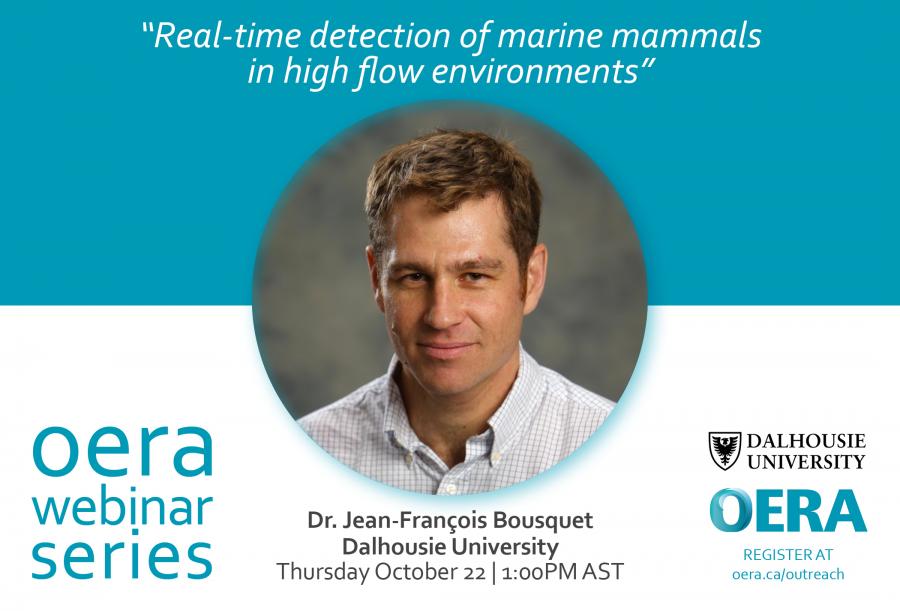 OERA Webinar Series
Real-time detection of marine mammals in high flow environments
October 22, 2020 1:00pm – 2:00pm ADT
Dr. Jean-François Bousquet, Dalhousie University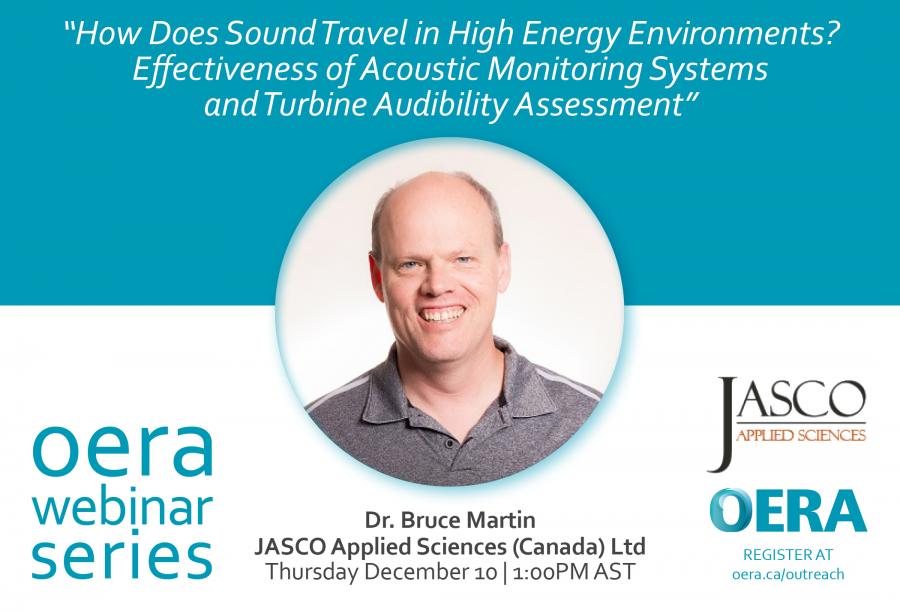 OERA Webinar Series
How Does Sound Travel in High Energy Environments? Effectiveness of Acoustic Monitoring Systems and Turbine Audibility Assessment
December 10, 2020 1:00pm – 2:00pm AST
Dr. Bruce Martin, JASCO Applied Sciences (Canada) Ltd
Image layout (if applicable)