Image layout (if applicable)
Geoscience Topics
We are committed to building geoscience knowledge related to Atlantic Canada's onshore and offshore oil and gas potential.
Image layout (if applicable)
We facilitate research into environmental and societal considerations related to renewable energy technologies, cleantech initiatives and geoscience. It's our goal to enable sustainable development of Nova Scotia's energy resources. 
Image layout (if applicable)
Image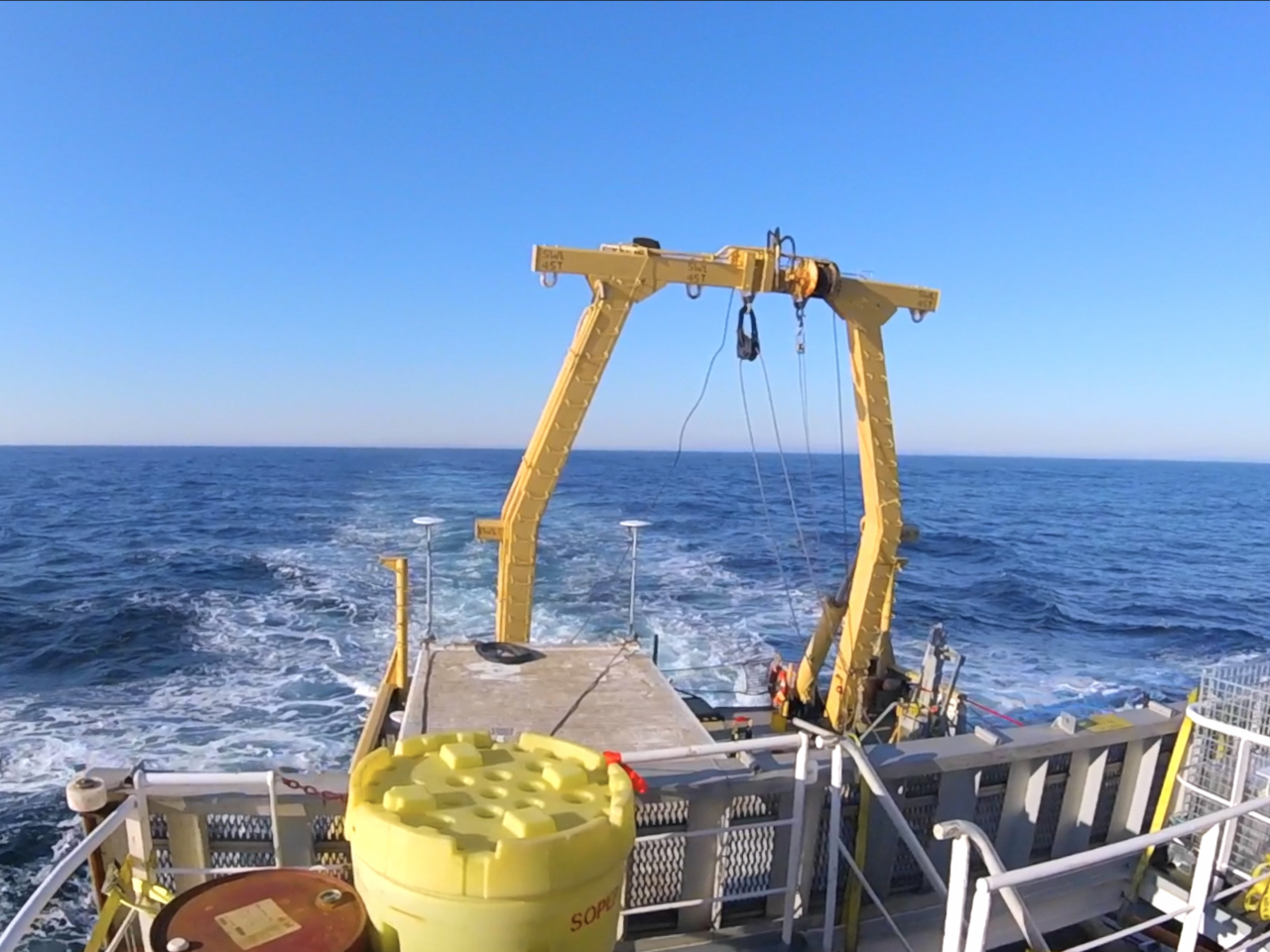 Attribution
Image courtesy of Genome Atlantic.
Geoscience Highlights
Confirming the presence of hydrocarbons from an oil-prone Jurassic age source rock would encourage exploration in the deep water portion of Nova Scotia's offshore. This program involves using a survey vessel to collect samples, followed by laboratory analyses, data interpretation, integration and reporting. A geochemical approach is applied in order to…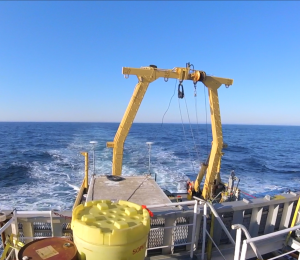 Image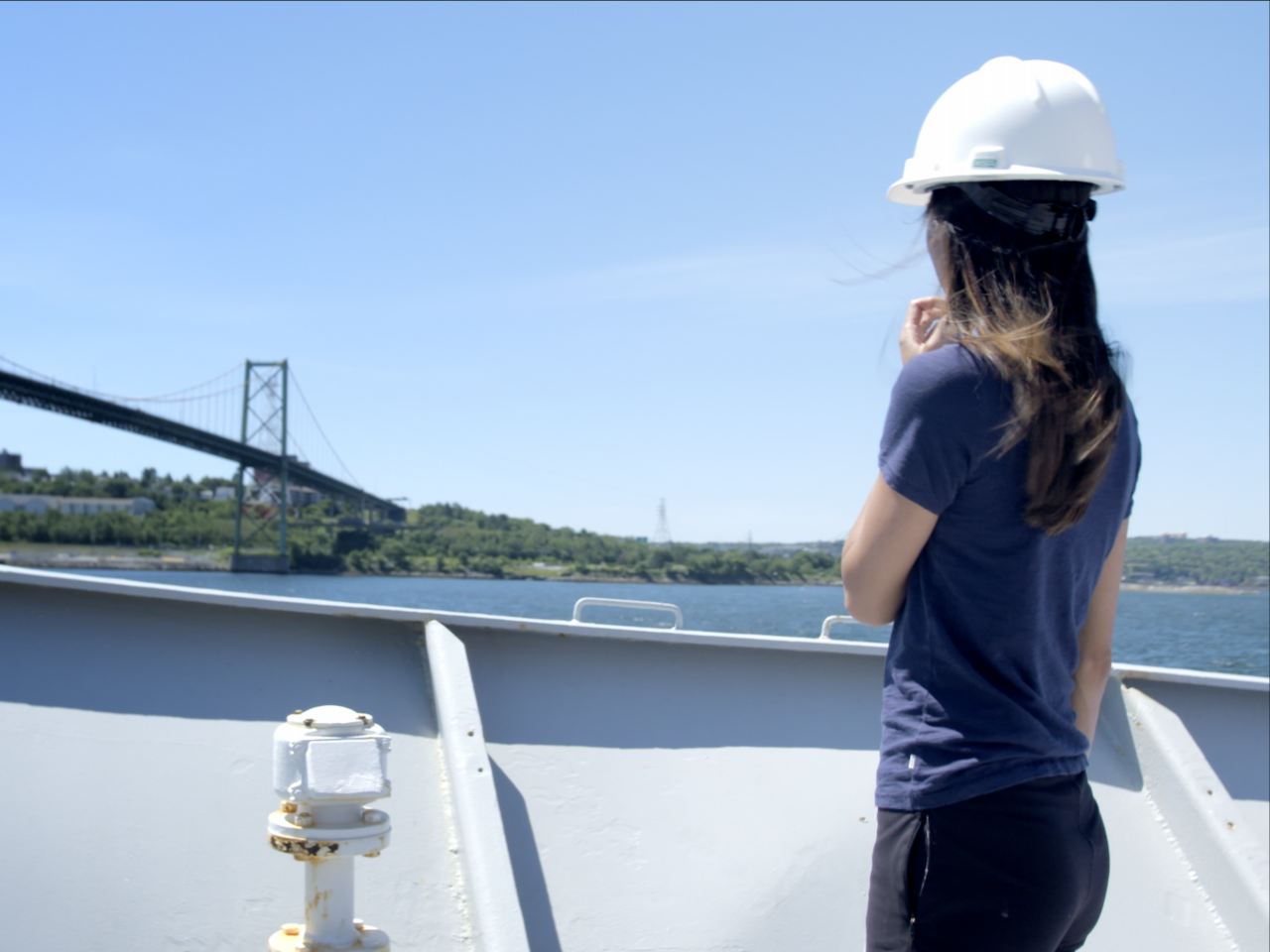 Attribution
Image courtesy of Communications NS.
Geoscience Highlights
The purpose of this $6.5M project is to develop, validate and deploy different genomics-based bioassay tools for offshore prospecting on the Scotian Slope. The bioassays will be based on principles of microbial oceanography and ecology and focus on bacteria that actively metabolise hydrocarbons in the seabed, and dormant bacteria (endospores of thermophiles)…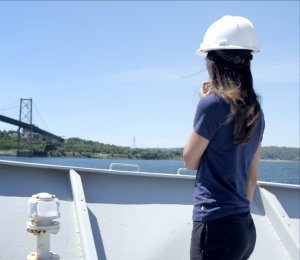 Image
Geoscience Highlights
Shortly after the Scotian Shelf and Slope Play Fairway Analysis (PFA) was released in 2011, Shell Canada acquired six exploration parcels in the Shelburne Subbasin and collected approximately 10,850 square kilometers of wide azimuth 3D seismic data. Two exploration wells were drilled in 2016 and 2017: Cheshire L-97 and Monterey Jack E-93. These were the…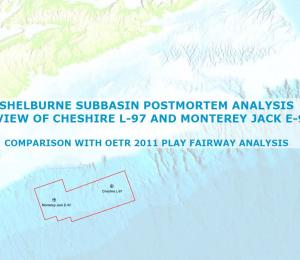 Image layout (if applicable)
Image layout (if applicable)
Research Priorities
Our current research priorities focus on environmental and societal considerations related to renewable energy technologies, cleantech initiatives and geoscience.  We prioritize areas of research based on information gathered through workshops and interviews with industry, academia, government and international collaborators. Our research priorities address current knowledge gaps and are integral to developing and commercializing energy resources in Nova Scotia. Our research priorities are updated annually and determine our focus for the following two to three years.
Renewable Energy

Improved Environmental Monitoring Techniques and Data Research 
Introduce new or improved environmental monitoring techniques and/or approaches suited to high-flow marine environments. Develop new tools and approaches to improve the quality, reliability and diversity of environmental data available to the sector. Pursue research and investigative testing that generates new knowledge and skills to support the sector. 
Improvements to Marine Operations
Improve or enhance marine operations capacity and efficiencies in high-flow tidal environments.  Projects applicable to more than one tidal technology type are preferred.
General Cost Reductions   
Develop or improve methods, techniques, and technologies that help reduce risk, uncertainty and costs associated with tidal energy development.
Geoscience 

Basin Evolution 
Evolution of the Scotian Basin between the early Triassic and early Cretaceous: crustal evolution, paleogeography, failed versus favoured extension centers; the control, movement and accumulation of sediments, and the formation and maturation of hydrocarbon source and reservoir rocks. 
Reservoir Distribution/Reservoir Quality
Reservoir delivery stories across the Scotian Basin: providence, reservoir quality, localized and regional mapping with a focus on paleographic settings and sediment delivery into deep water and/or new basins.
Source Rock/Petroleum Geochemistry
The petroleum geochemistry of source rocks, particularly in deep water Nova Scotia.
Biostratigraphy, Sequence Stratigraphy
History of sedimentation in offshore Nova Scotia between the Triassic to middle Jurassic periods. Aspects of this work include biostratigraphy, provenance, thermal history and the nature of the hydrocarbon systems.
New Depositional and Petroleum Systems Modeling
Geologic ideas and concepts created through the integration of basin evolution, geochemistry and stratigraphy applied through a depositional and/or petroleum systems modeling approach.